PLAYGROUND DESIGN FOR SPRINGMONT SCHOOL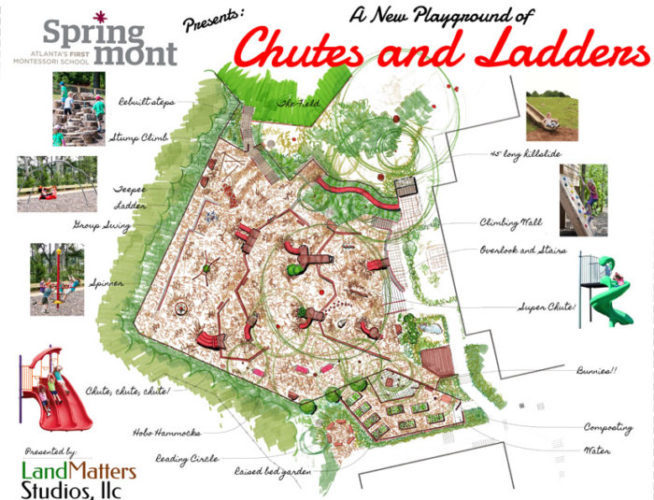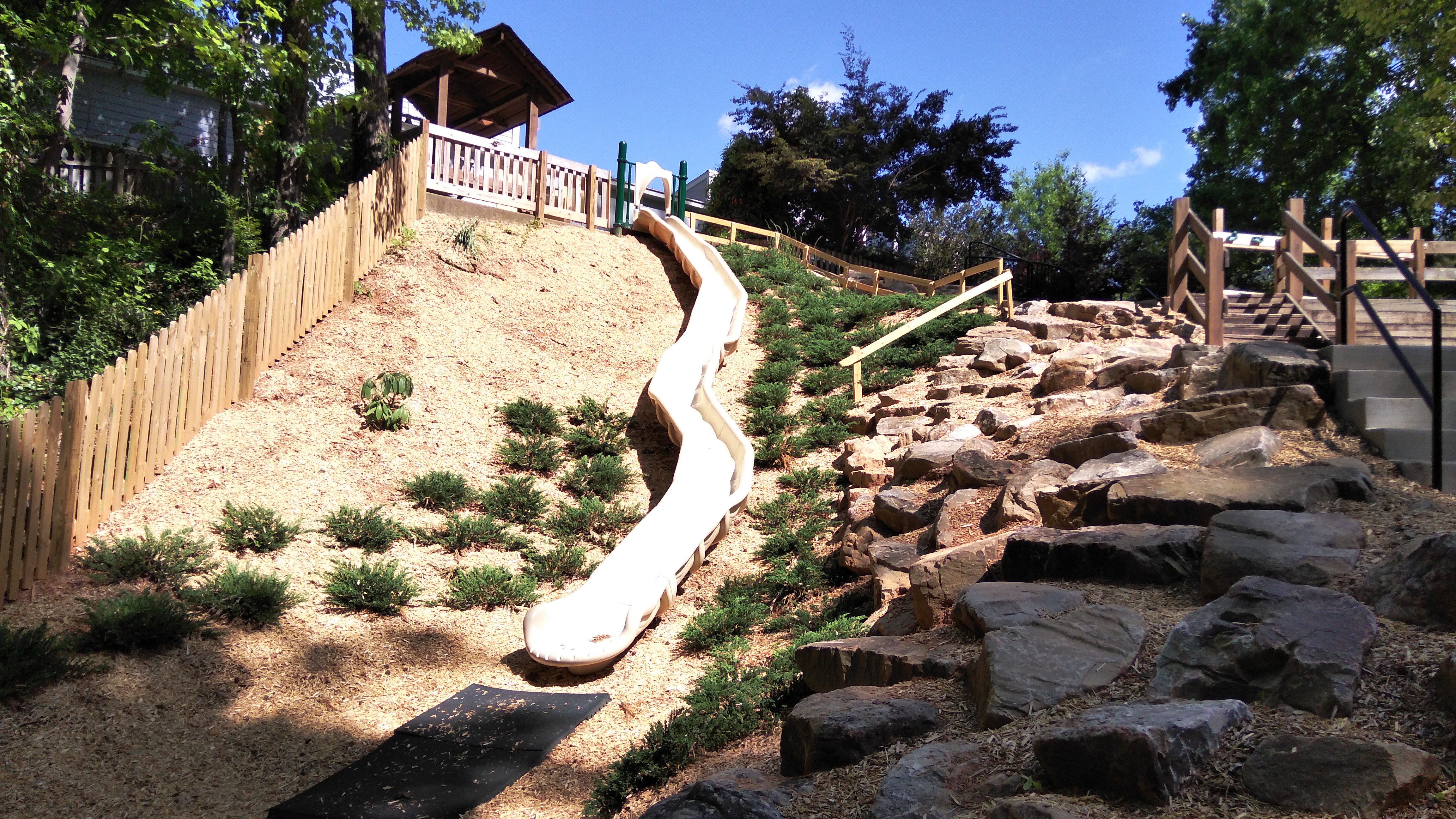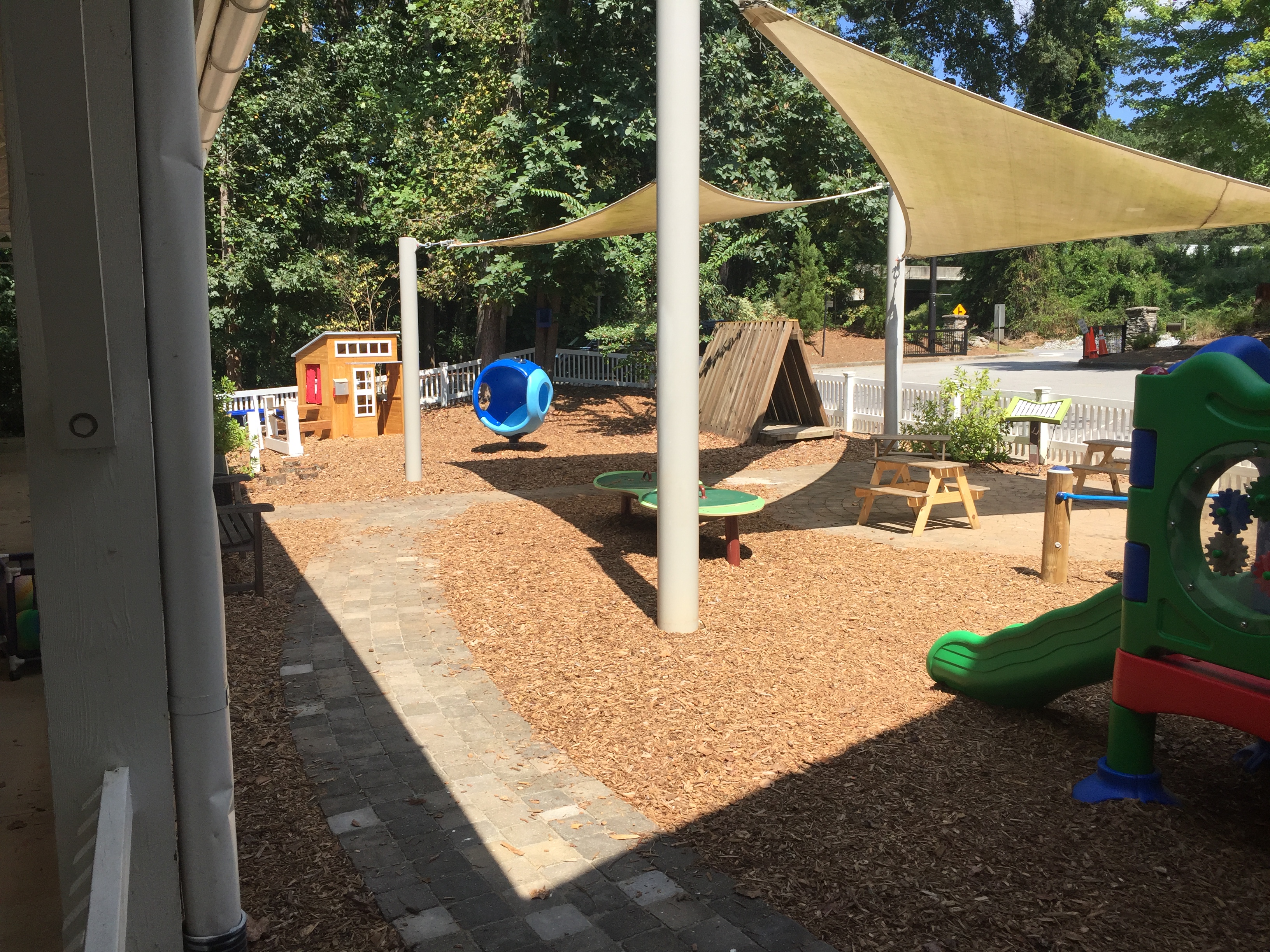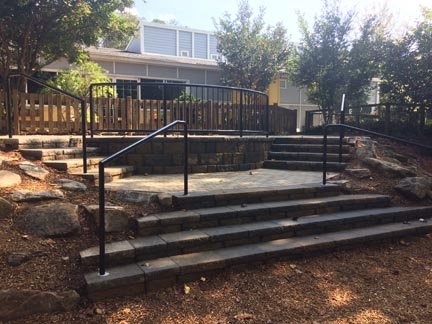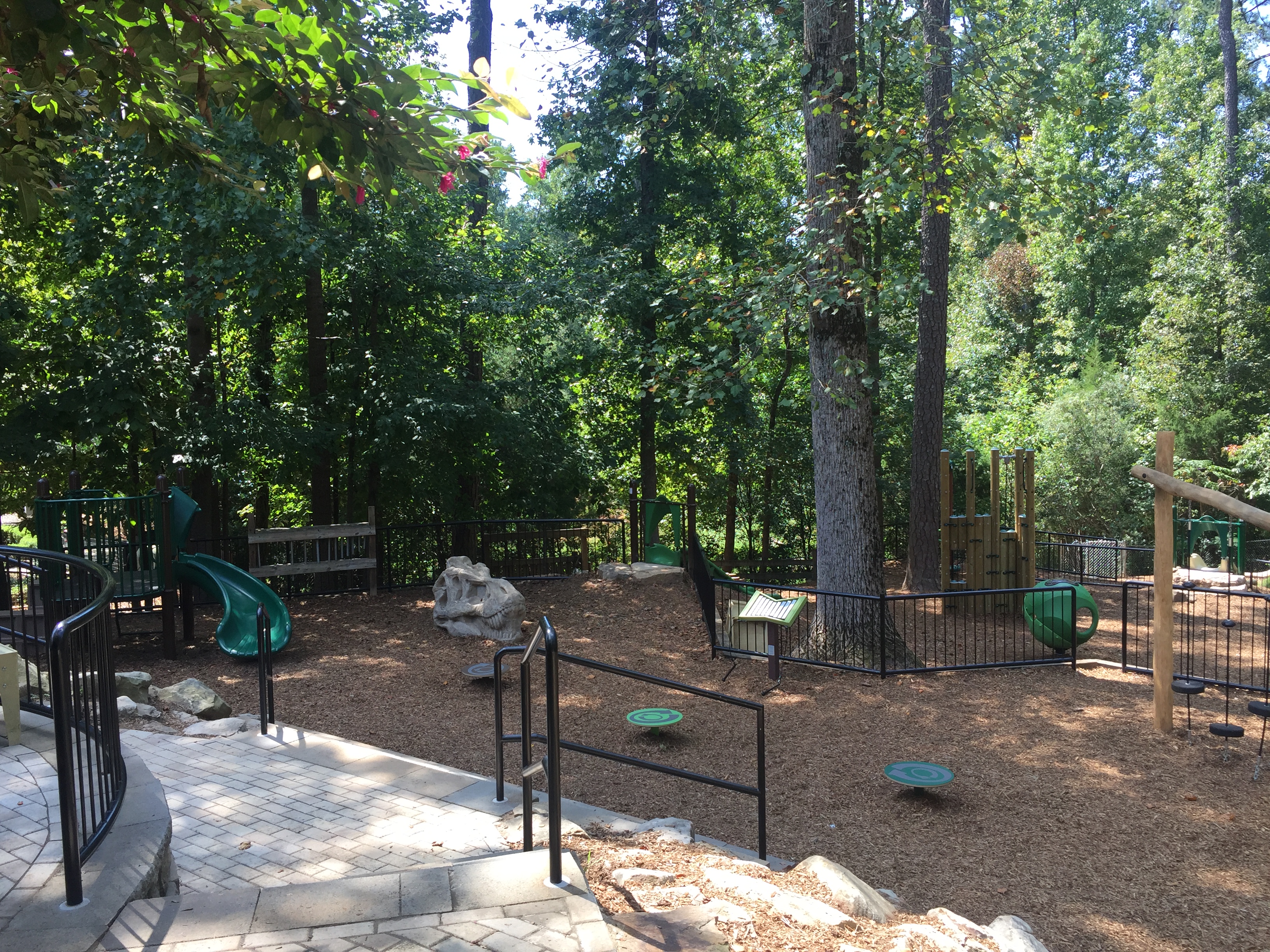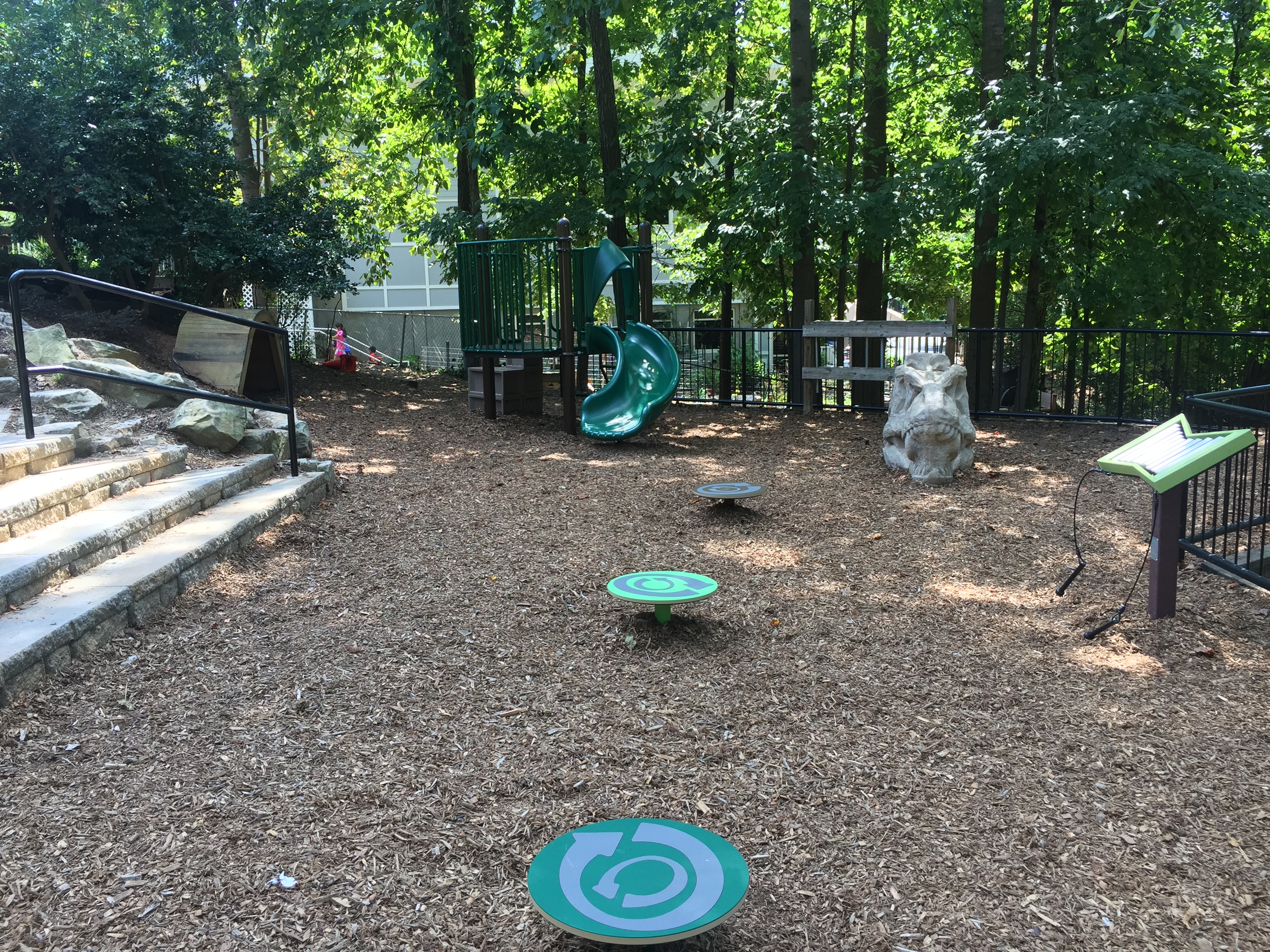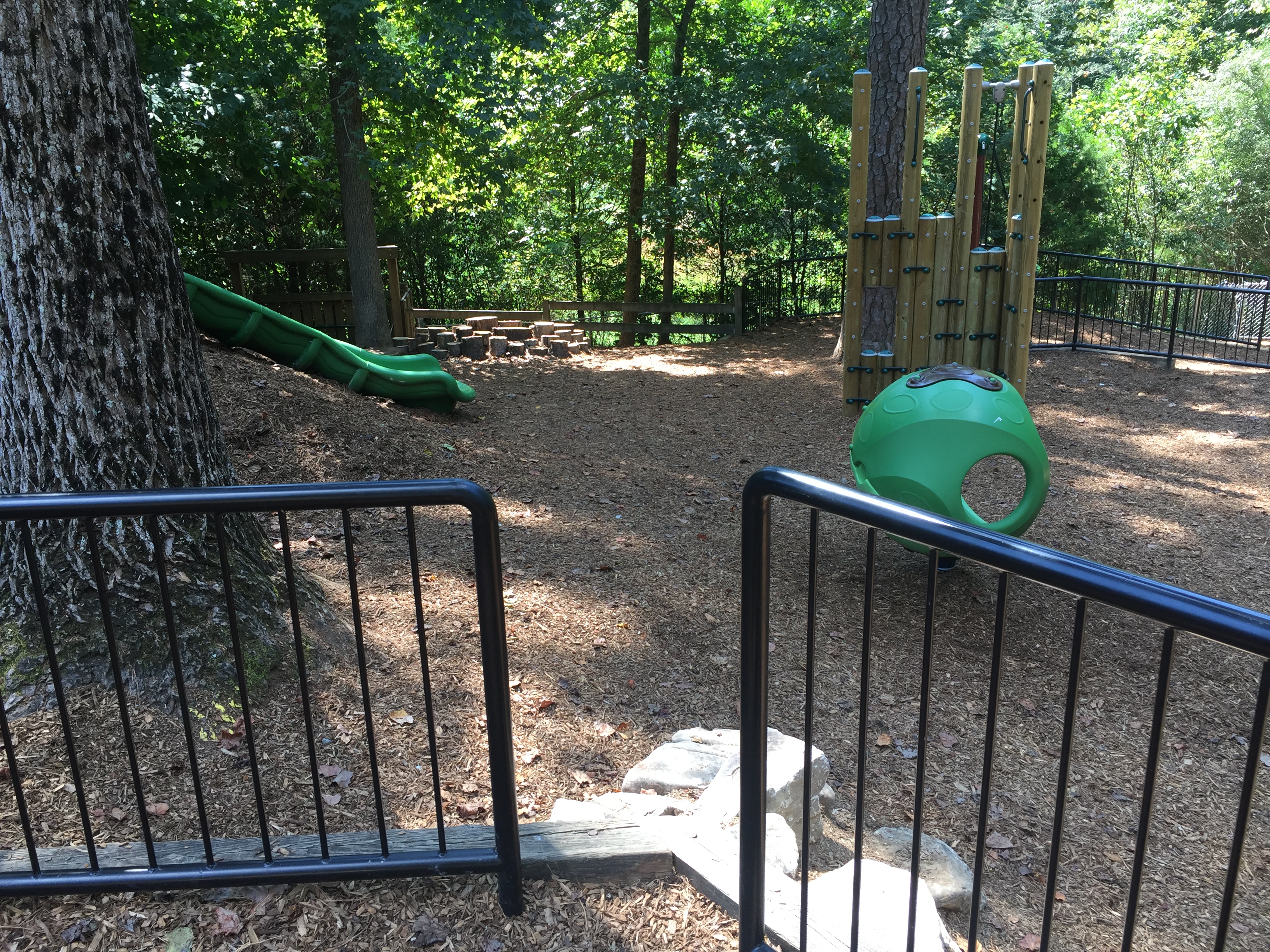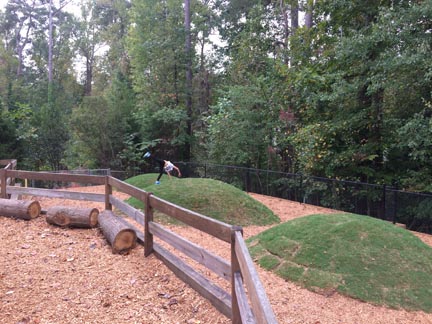 Playground at Springmont School
The playground expands the learning experience of the Montessori classrooms outdoors. Existing outdated play structures were replaced to link the many levels of the terraced site featuring the concept of Chutes and Ladders.
Our design incorporates activity spaces and passive play areas that encourage imaginative play, while meeting ASTM guidelines for playground safety. An active child can travel from the top of the site to the bottom and back up using only slides and climbing apparatuses that include a 32' long hill slide, ladders and natural boulders.
Hardscape and grading elements such as new steps, retaining walls and regraded slopes are provided for safe access to all levels and take advantage of the interesting changes in elevation. Nature trails have been extended along the creek in the woods, and gardening is expanded with raised beds and a habitat for the school rabbits.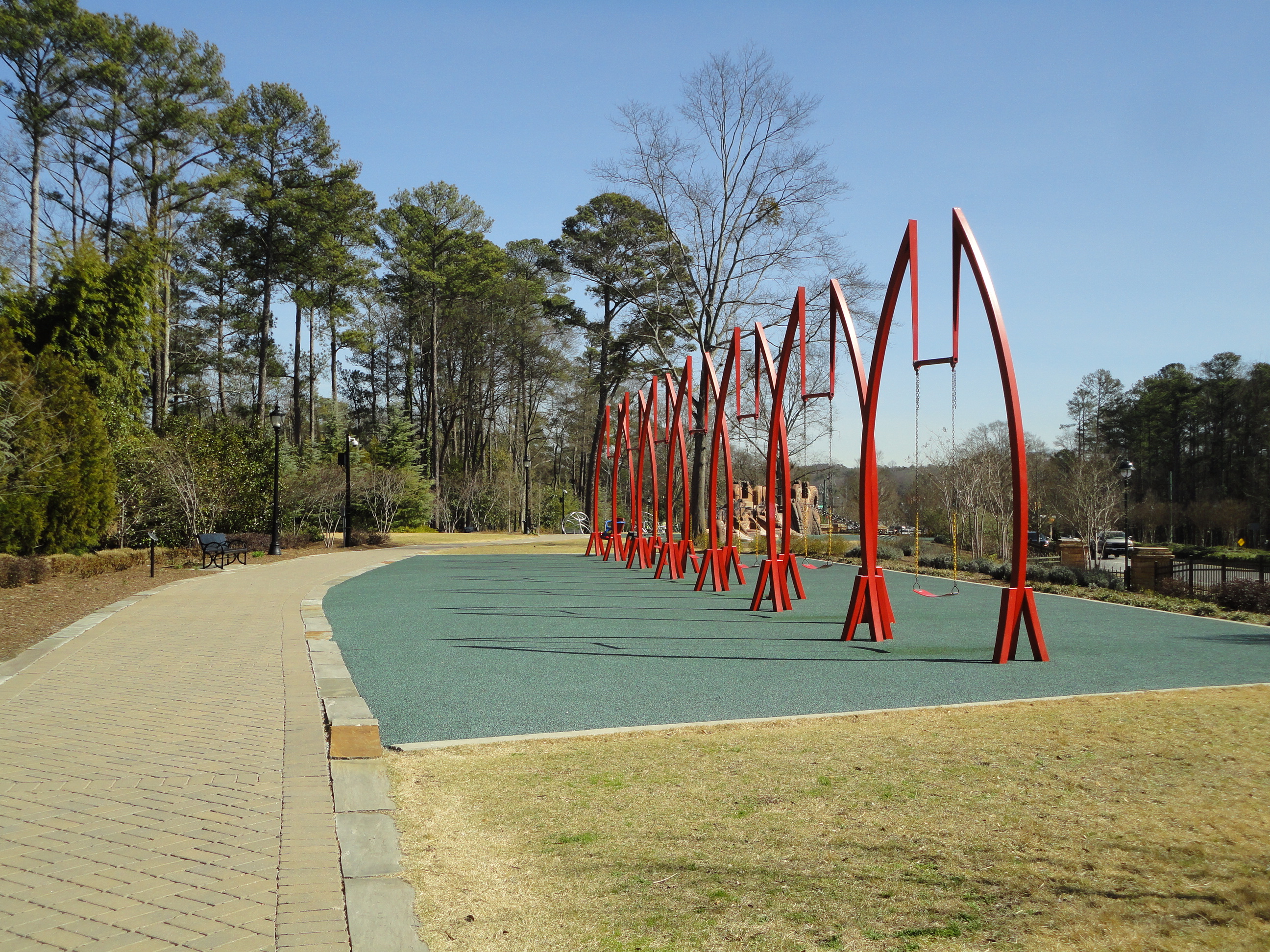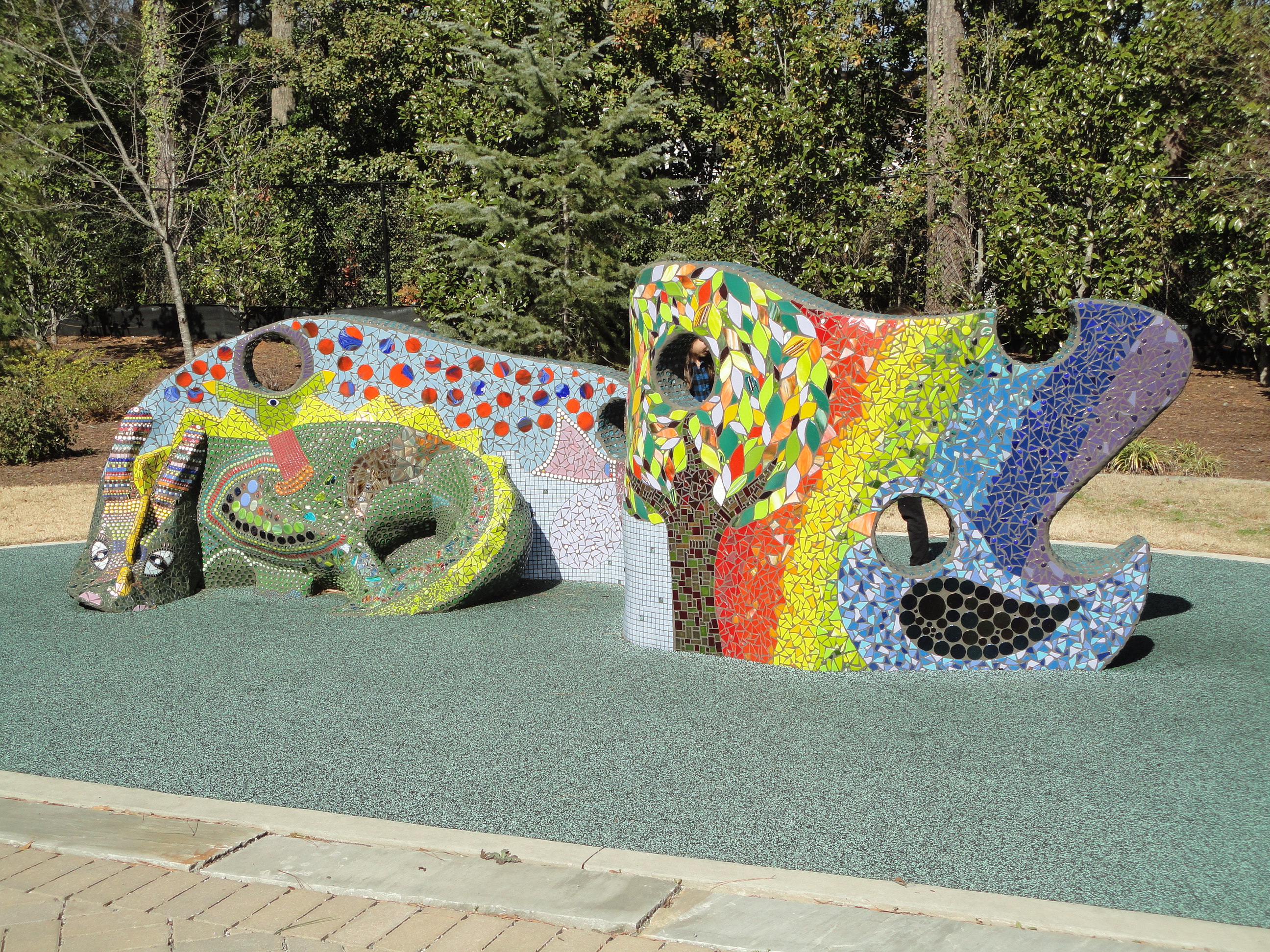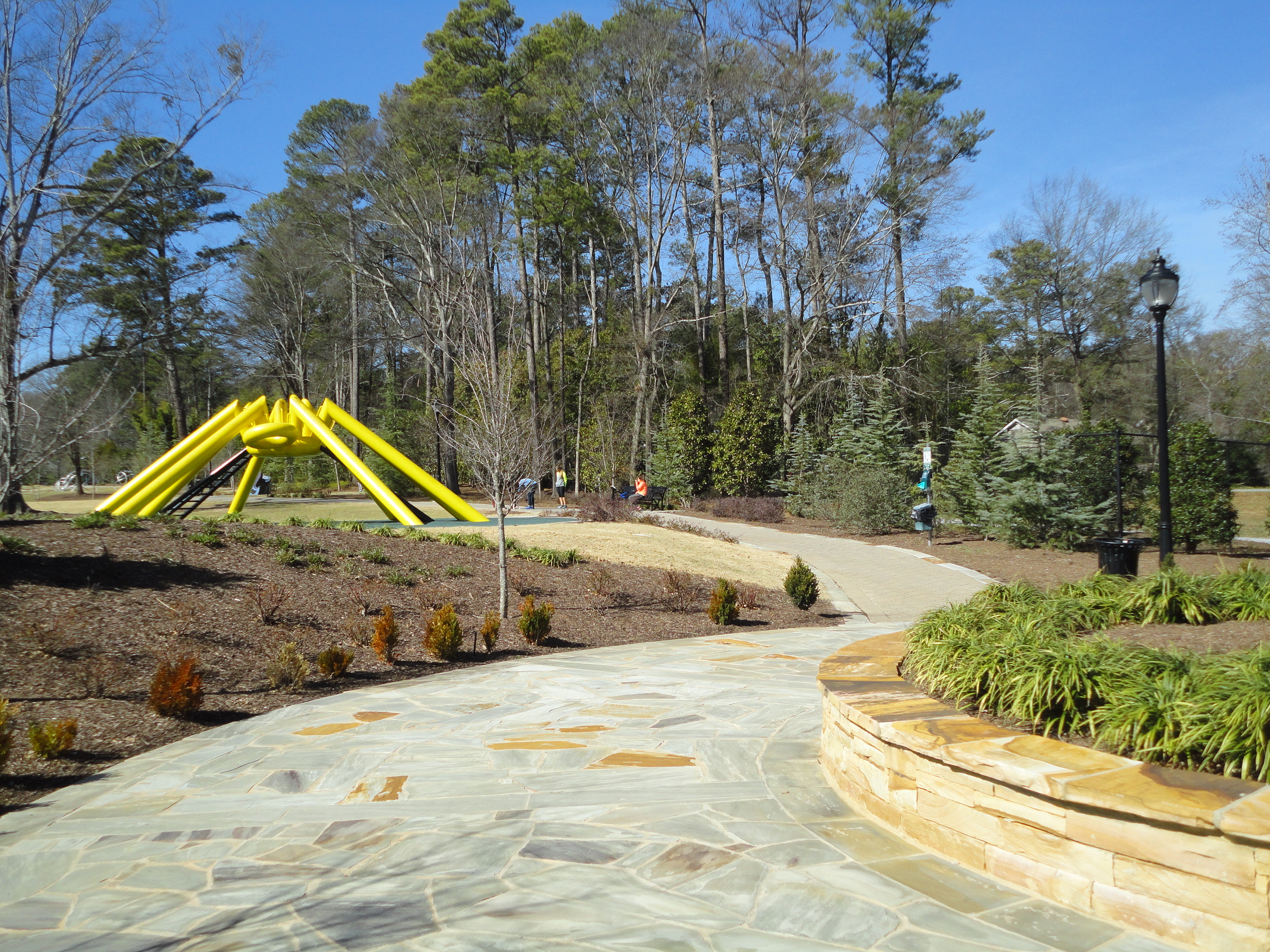 Abernathy Greenway
Opened in July 2014, This 13-acre linear park project started with the widening of Abernathy Road. Along with a project manager from Public Works, two of us managed the entire construction phase of steps, walkways and the pavilion with daily visits, change orders and submittal reviews.
This project required a great amount of additional design as the art selections were not finalized before the bid. Mary was the construction manager for the City of Sandy Springs, coordinating and overseeing the installation. She designed the Playable Art Park section that is the main attraction of this world class linear park. 
STOCKTON UNIVERSITY CAMPUS
Atlantic City, New Jersey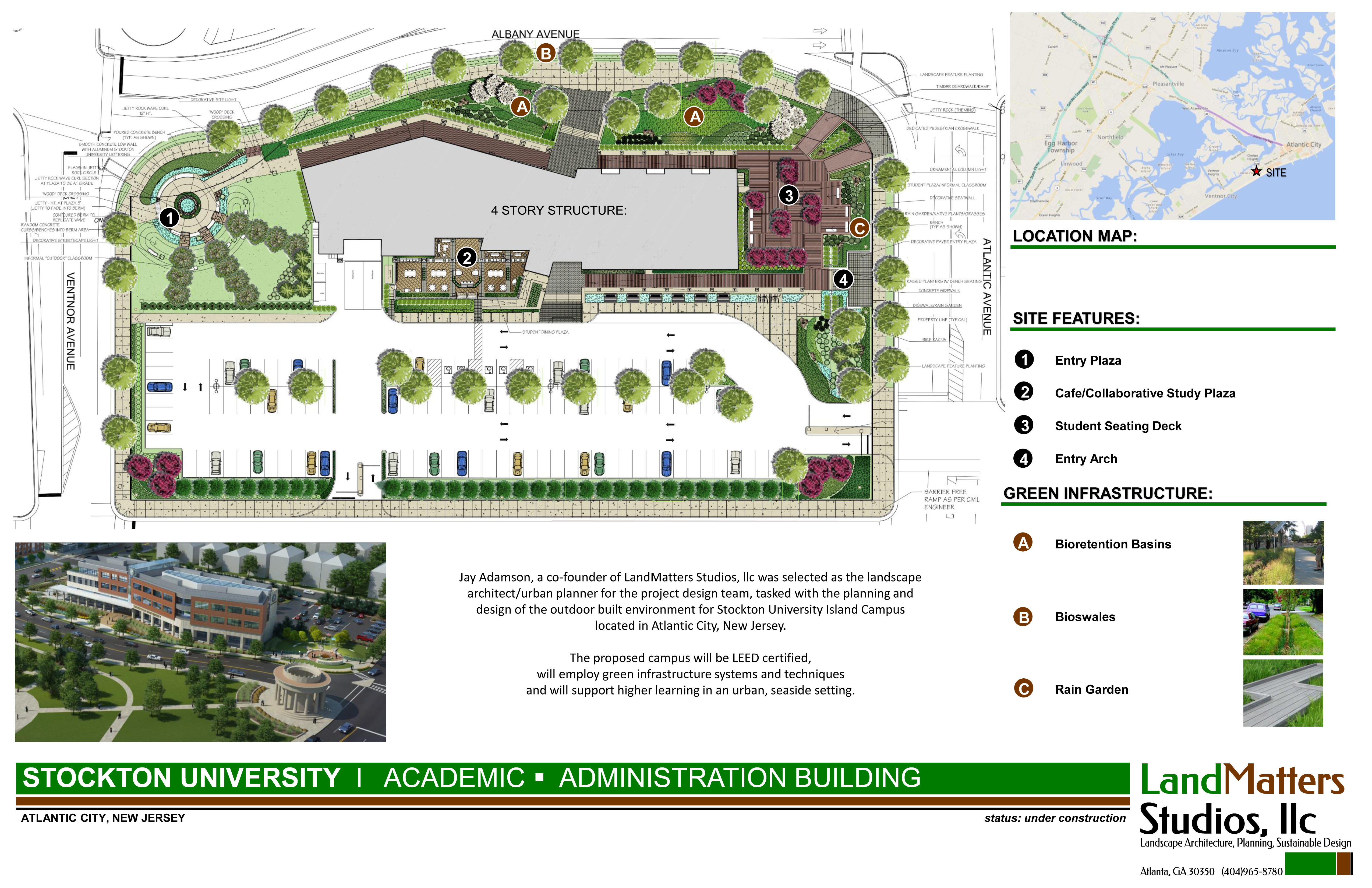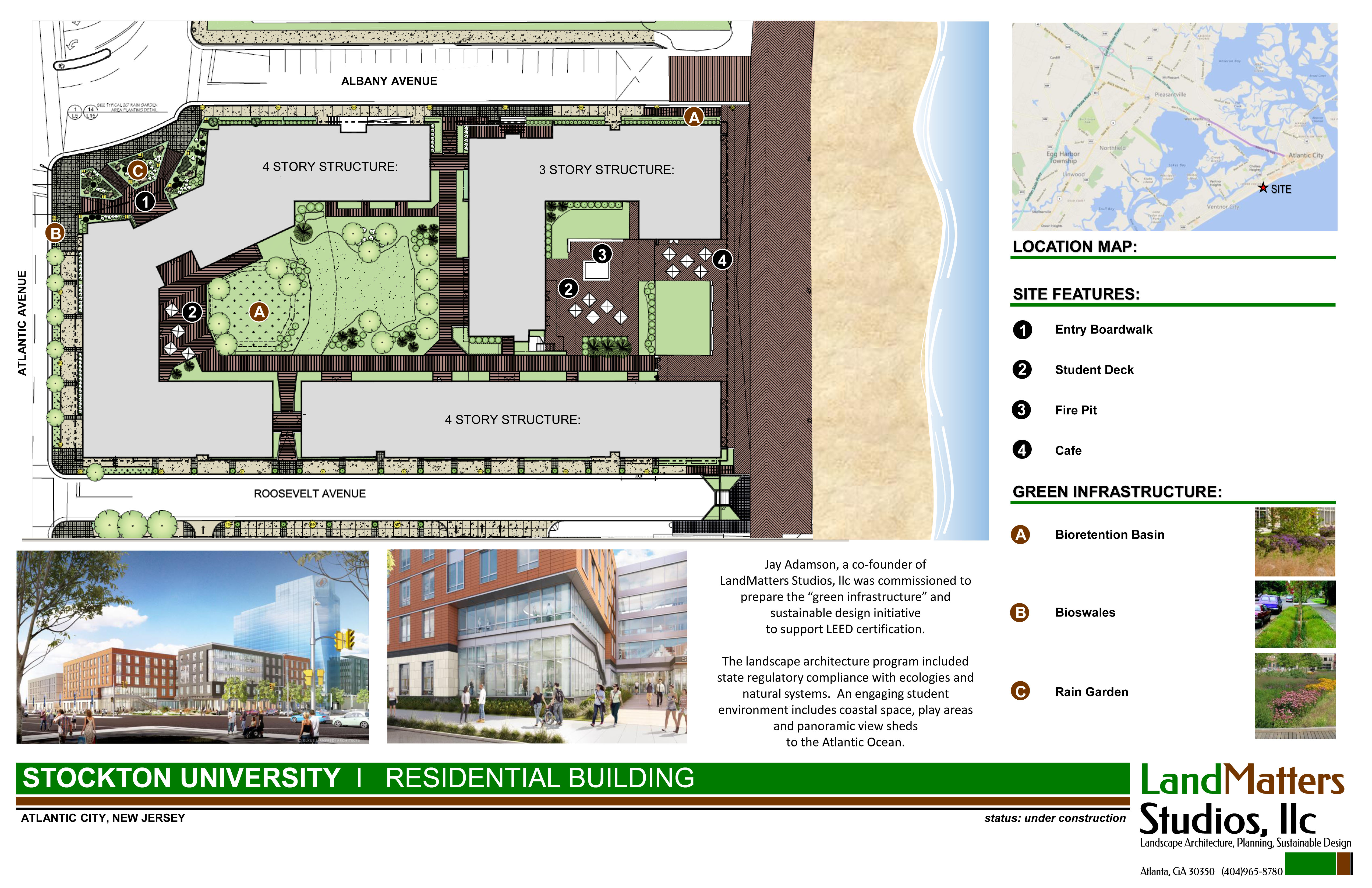 Jay Adamson was commissioned to prepare the "green infrasturcture" and sustainable design initiative to support LEED certification.
The landscape architecture program included state regulatory compliance with ecologies and natural systems. An engaging student environment includes coastal space, play areas and panoramic view sheds to the Atlantic Ocean.