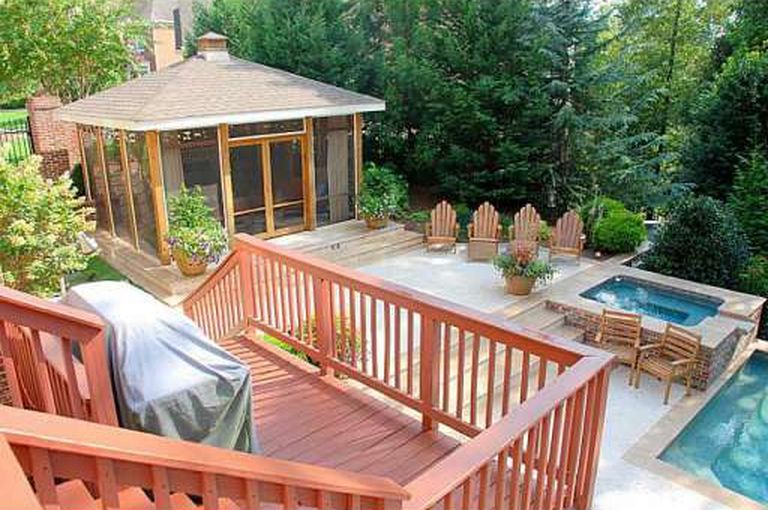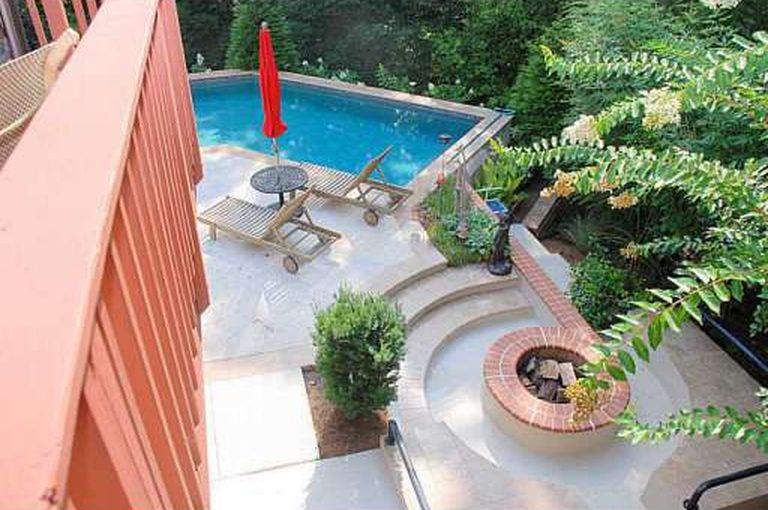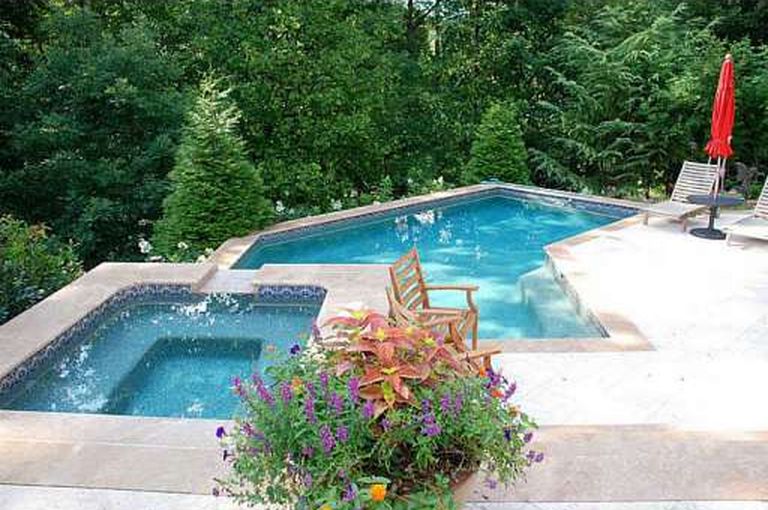 RESIDENCE IN ROSWELL
LandMatters Studios designed and managed this residential project which includes a screen summer house with a gas fireplace and a spa with waterfall that flows into a pool with a fitness current. Additional site features include a fire pit gathering space and a pierced brick screen wall.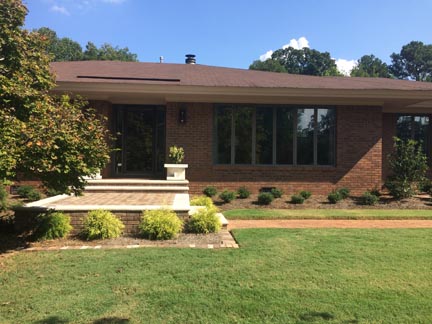 RESIDENCE IN MARIETTA
The scope of work included the addition of a graceful entrance. Architectural planters complement the clean lines of the mid century architecture.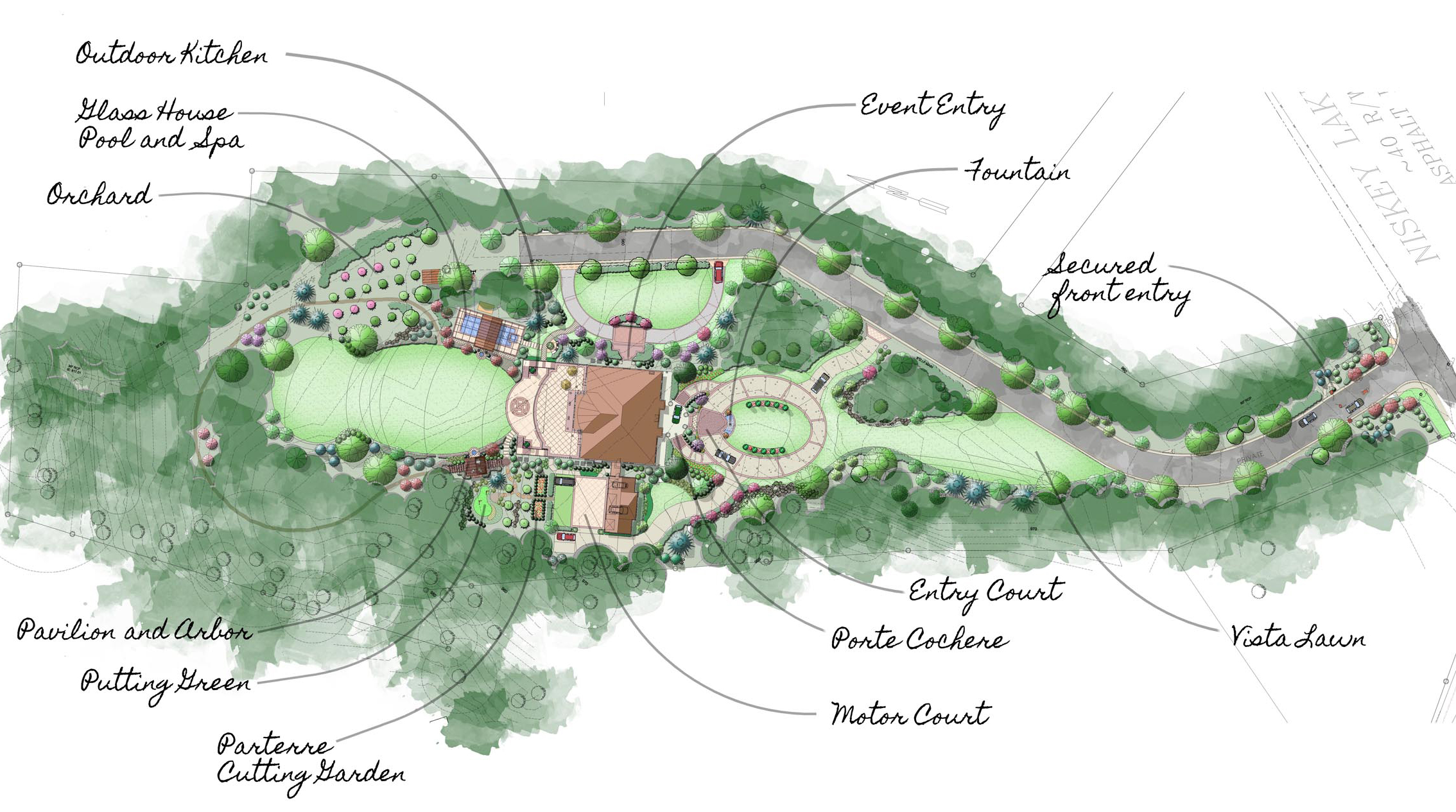 GRACELAND
The design for this 7 acre private residence include elaborate hardscapes, fountains, a pavilion with arbors, a swimming pool and spa glass house and an orchard.
Monroe Place
Location: Atlanta, GA
This was a joint venture with another firm, Metro Land Group to provide landscape architectural services for this new apartment community. Landscape architectural services include the coordination and design of a monument sign, the design of a courtyard featuring a fountain, and the site planting design.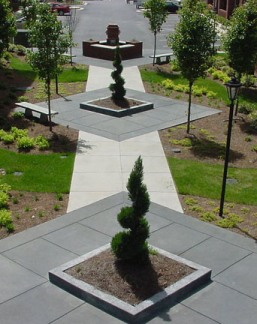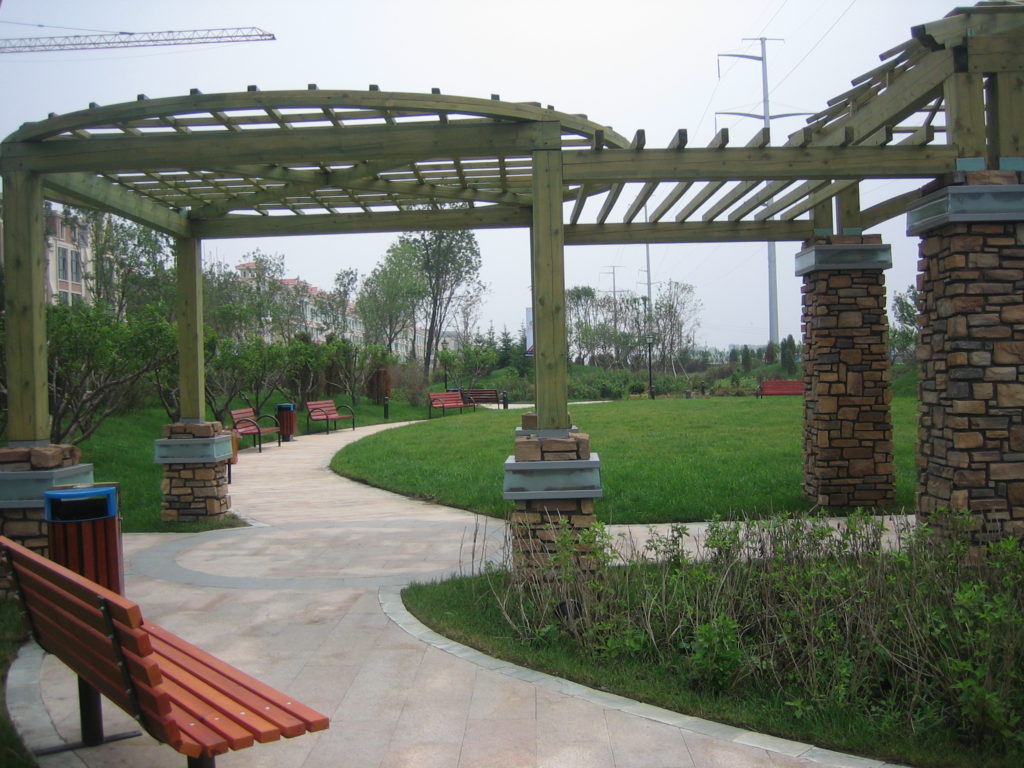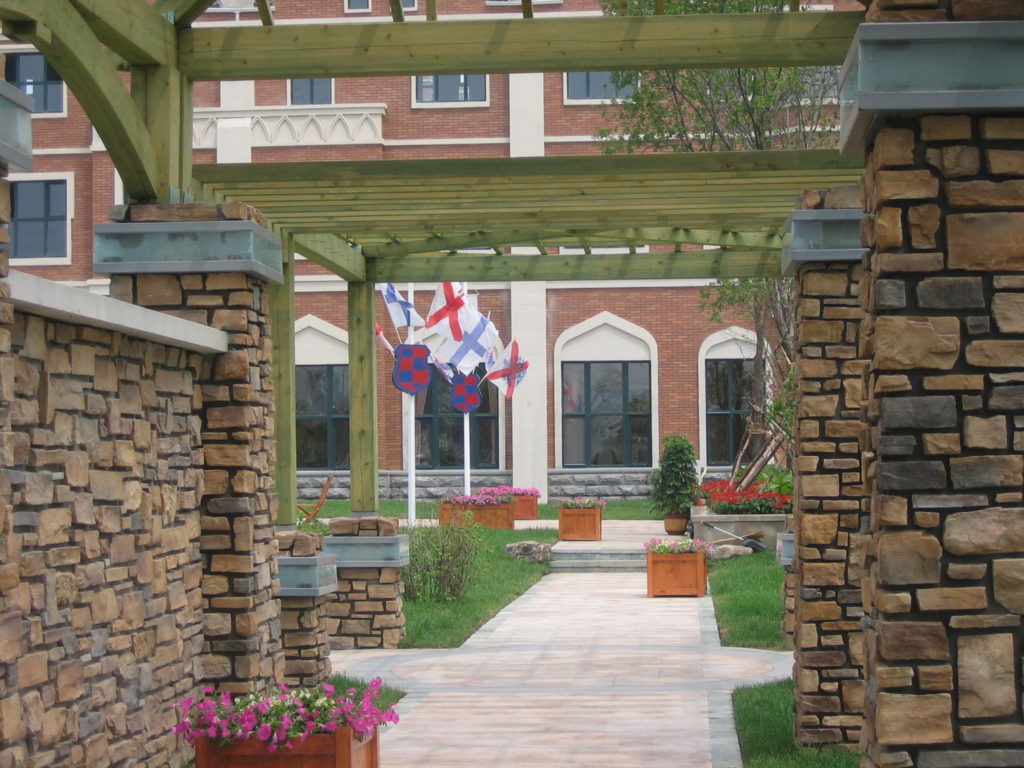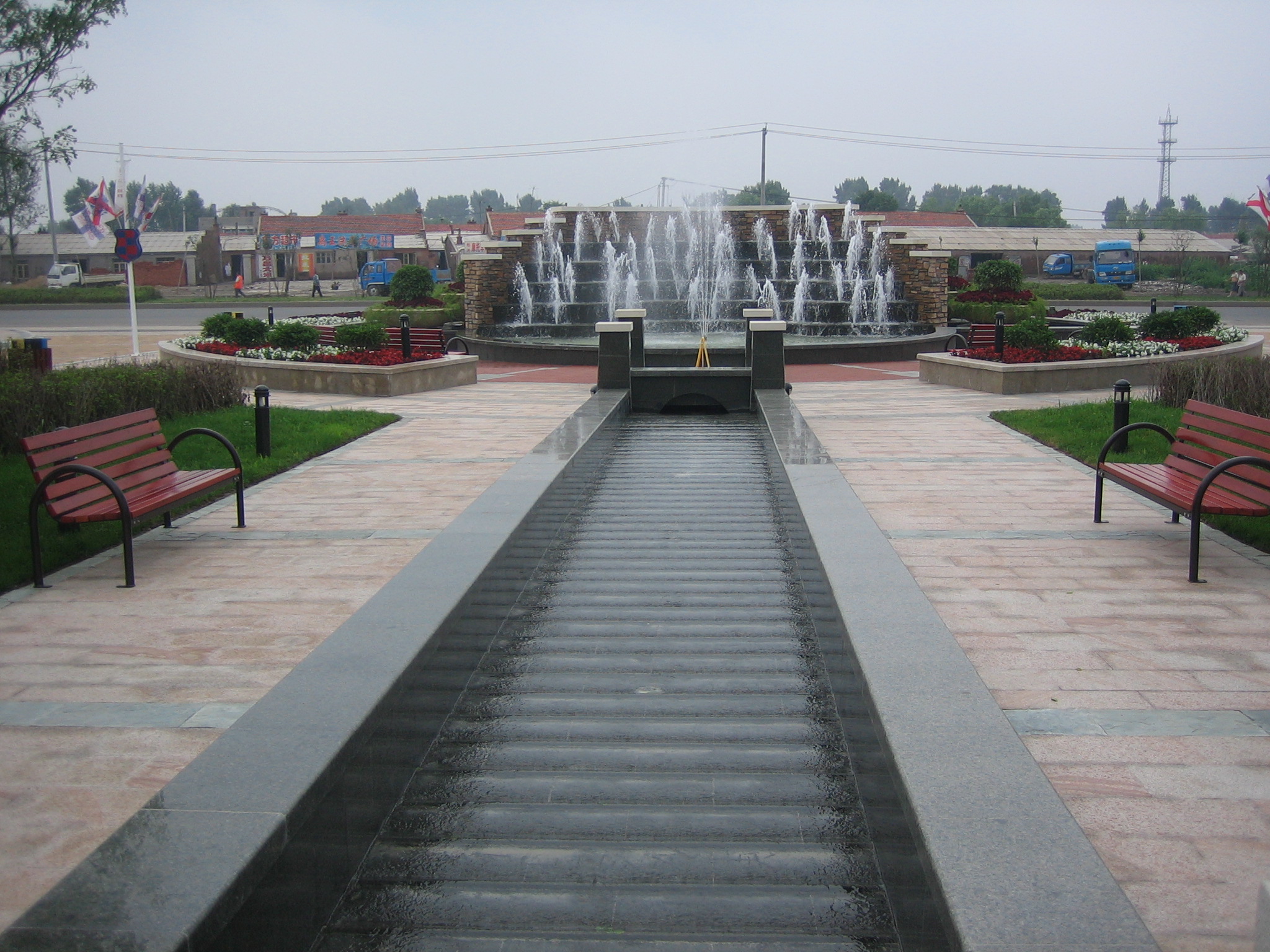 ZHONG HAI
Mary Michael, in association with New Space Inc, provided the conceptual design and design development for a 1,200 acre mixed use development in the northern China province of Chanchung.
The development includes retail and amenity use along the frontage, which required a complex design of streetscape, public recreational uses and extensive detailed hardscape design to meet the client's vision of an upscale European styled pedestrian plaza.
Mary provided all the hardscape design, conceptual grading and worked with New Space Inc to develop a planting design for the northern climate. These designs were turned over to a local landscape architecture firm to produce construction documents in the manner of local construction techniques.